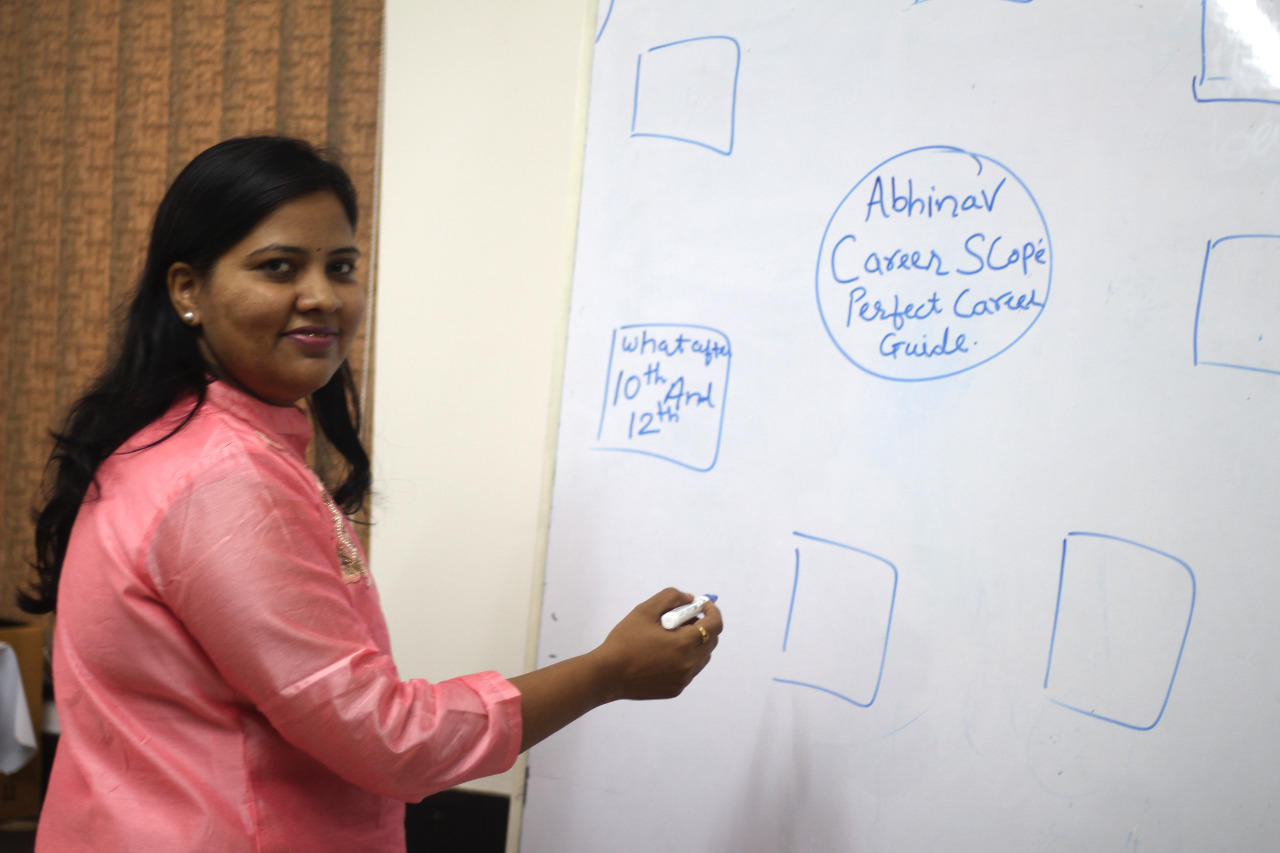 Abhinav Career Scope was founded in 2006 and is based in Pune, Mahrashtra.
We have unique assessment program understanding the need of student at every stage. We help students understand, evaluate and realize which career is best suited for them based on their aptitude, multiple intelligence, interests, strength, priorities, study habits, learning style, adjustment levels, ambition & thought process.
While choosing the right career for students, our proprietary career recommendation engine, also considers external influencers like opportunities, eligibility, personal situations, timespan available with you, skills, ability, financials, budgets, family structure, and demographics. Coupled with these valuable insights our experts are ready to guide your children for a future which is the best fit for them.
Abhinav Career Scope helped more than 10,000 students in their admission processes of Engineering, Medical, Pharmacy, Architecture, Design and 11th Admission process to get best college as per their scores.
Mrs Reena Bhutada, Director, Abhinav Career Scope, Pune most experienced Career Counselor did her MSc Physics (Ferguson College), IT professional in past, Worked with HSBC Software, Cybage Software, Abhinav IT Solutions Pvt Ltd and Zensoft like leading IT companies. She is Author of Engineering Cutoff Book which is published from 2012 every year.
Currently she is working as chief Career Counselor at ACS. She Conducts One to One Counselling for different admission processes, motivational counselling, goal Setting counselling session. She also conducts Aptitude test & DMIT test and it's Counselling session for students for career Selection along with their parents.
Mrs Reena is expert in Admission process Counselling for Engineering, Medical, Architecture, Design, SAT/TOFEL, 11th Admission, 9th and 10th std counselling based on Aptitude Test.